2/27: Los Angeles Superior Court – Summer Extern
The Superior Court of California, County of Los Angeles is currently accepting applications for summer 2015. Externs for the Superior Court generally work directly with the Superior Court's judicial officers. Externs are often given the opportunity to research and write legal memoranda on pending law and motion matters, to observe trials and daily law and motion calendars, and to complete special projects.Externships are available in civil, criminal, family, and juvenile courtrooms. Part­time and full­time positions are available.
Interested students should submit a resume, transcript (if available) and writing sample via email. In the text of the email, please indicate your preferred area of law. All materials should be submitted as soon as possible. Positions will be filled on an on­going basis. Materials are accepted via email only and can be sent to: extern@lacourt.org. Please email any questions to extern@lacourt.org.
Students should submit a cover letter, resume, transcript (if available), and short writing sample by February 27th, 2015 to Charisse Brimmer, Supervising Research Attorney, at extern@lacourt.org
2/27: Department of Health and Human Services – Children & Family Services Specialist 
Become a part of the Department that touches the lives of every American! At the Department of Health and Human Services (HHS) you can give back to your community, state, and country by making a difference in the lives of Americans everywhere. It is the principal agency for protecting the health of citizens. Join HHS and help to make our world healthier, safer, and better for all Americans.
This position is located in the Department of Health and Human Services (HHS), Administration for Children and Families (ACF), Office of Family Assistance (OFA), Temporary Assistance for Needy Families (TANF) unit, Region III, Philadelphia, PA/Region IX, San Francisco, CA./Region X, Seattle, WA/ Region V Chicago, IL, Region I, Boston, MA.
For more information about the position and the application process, please click here.
Skokomish Tribe Contract Prosecutor Position
The Skokomish Indian Tribe is soliciting applications for a Tribal Prosecutor.  This is a two year contract position, subject to renewal, with a contract rate of four thousand dollars ($4,000) per month.  The contract requires the Tribal Prosecutor to be on site two days per week.  The applicant also must be a member in good standing of a state or territorial bar association.  Please send applications in Microsoft Word and/or Adobe Pdf format to: yoberly@skokomish.org.
Unpaid intern position for Commissioner Burrows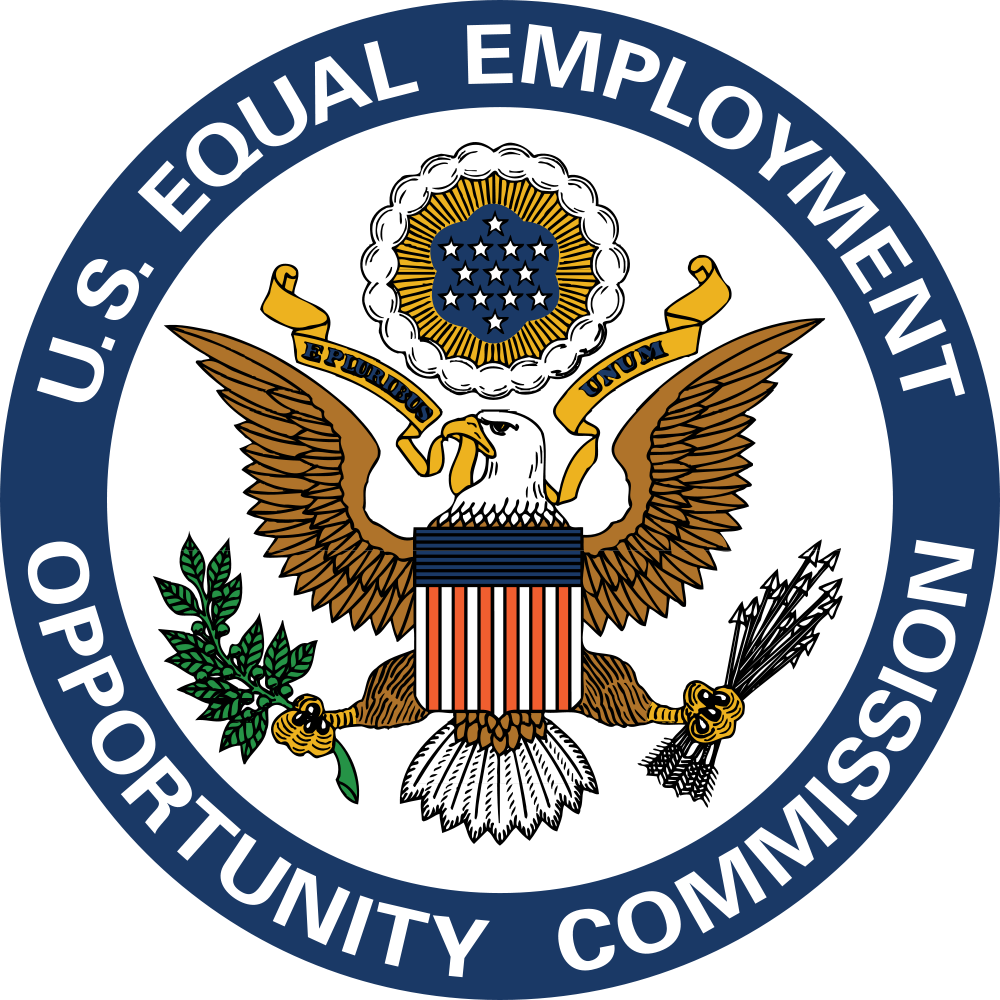 We are currently seeking unpaid legal interns for Spring (immediately), Summer, and Fall 2015. Commissioner Burrows was confirmed on December 2, 2014 and began her tenure in January. Thus, we are just getting settled. With a full Commission, it should be an exiting time and educational experience for law students interested in equal employment opportunity, employment, or civil rights law broadly.   
 If you have any questions, please email us at officeofcommissionerburrows@eeoc.gov.
Staff Attorney – Office of Legislative Counsel (

CONGRESS OF THE FEDERATED STATES OF MICRONESIA)
The Congress of the Federated States of Micronesia is seeking a staff attorney to work in the Office of the Legislative Counsel.  The Federated States of Micronesia is an island national located in the Western Pacific Ocean, just north of the equator.  The nation's lush tropical foliage, coral reefs, and sparkling lagoons make it one of the most beautiful places on earth.  Its capital is located on the island of Pohnpei. More information on the FSM can be found at the FSM Visitor's Board website at http://www.visit-micronesia.fm. The official website of the FSM Congress is at www.fsmcongress.fm
The responsibilities of a staff attorney include drafting legislation, legal research, providing advice to members of Congress, and working with the Executive Branch of the government on legislative matters.  The work is diverse, ranging from tax and budget legislation to fundamental issues of national social policy.  
Applications, including a cover letter and resume, should be emailed to the hiring committee at cfsmolcjobs@gmail.com. Shortlisted candidates will be contacted.
EQUAL JUSTICE WORKS/JUSTICE AMERICORPS -Legal Fellowship Opportunity
The Equal Justice Works/justice AmeriCorps Legal Fellow will work full-time at the Lawyers' Committee for Civil Rights of the San Francisco Bay Area and will be responsible for providing full-scope direct representation to unaccompanied immigrant children in Immigration Court proceedings and related proceedings before U.S. Citizenship & Immigration Services and in State Court. The term of the fellowship is one year, with the possibility of renewal.
Please submit a cover letter, résumé, brief writing sample, and list of three references; if a recent law school graduate, please include a law school transcript (an unofficial copy is fine). Send complete application to the attention of: Silvia Contreras, Immigrant Justice Program, Lawyers' Committee for Civil Rights of the San Francisco Bay Area.  Submission via email to scontreras@lccr.com, with the subject line of "EJW/jAC Fellowship," is preferred, but applications may alternatively be mailed to 131 Steuart Street, Suite 400, San Francisco, CA 94105.  Applications will be reviewed on a rolling basis; position to start as soon as possible.
For more information, please click here.
SOUTHERN DISTRICT OF NEW YORK, OFFICE OF PRO SE LITIGATION – Pro Se Law Clerk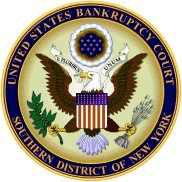 The U.S. District Court for the Southern District of New York is hiring one pro se law clerk to serve a two-year term (subject to available funding) for the Office of Pro Se Litigation. The Office of Pro Se Litigation serves the District and Magistrate Judges of the Court in the handling of all cases filed by individuals who are representing themselves in court. It provides legal support to the Court's judges to assist them in managing their pro se docket (which accounts for approximately 25% of the Court's civil filings). Pro se law clerks review initial pro se filings and draft legal memoranda and proposed orders and decisions for judicial officers. Pro se law clerks report directly to the Chief Counsel of the Office of Pro Se Litigation.
In addition to providing substantive support to judicial officers, pro se law clerks work on other matters handled by the Office of Pro Se Litigation, including preparing forms, manuals, and other materials to provide assistance to pro se litigants.
Applications must include a cover letter, resume, law-school transcript, list of at least three references, and a recent, self-edited writing sample and be sent by email to PSLC@nysd.uscourts.gov using "Pro Se Law Clerk" as the subject line (all documents should be combined into a single PDF file).
Due to the volume of applications, the Court will communicate only with those individuals who will be interviewed for open positions. For more information, click here. 
3/16: NAACP – John Payton Appellate and Supreme Court Advocacy Fellowship
The John Payton Appellate and Supreme Court Advocacy Fellowship provides a mid-level lawyer with the opportunity to spend a year as a staff attorney at  LDF litigating cutting-edge civil rights cases.
 We'll be accepting applications until March 16, 2015 and would welcome any help you might be able to offer in spreading the word or recommending good candidates.  Please find more information here.
Robert L. Carter Fellowship 
The Opportunity Agenda seeks candidates for the Robert L. Carter fellowship, for a two-year term beginning no later than September of 2015 for its New York office. The Opportunity Agenda is a social justice communication lab that collaborates with social justice leaders to move hearts and minds, driving lasting policy and culture change. We amplify the inspirational voice of opportunity through a combination of communication expertise, creative engagement and research.
Working under the supervision of the Director of Law and Advocacy, and in coordination with other program and development staff, this position's responsibilities include:
The Fellow will participate in legal research and legal advocacy; work with coalitions on framing and messaging concerns; and collaborate with local and national public interest organizations and policymakers on policy and communications efforts. The Fellow will focus on promoting equal opportunity and protecting human rights in such sectors as economic opportunity and immigration and criminal justice policy. Activities are likely to include conducting research and writing legal and policy briefs; helping to create communications strategies and tools; and engaging in policy advocacy, often in partnership with coalition allies. This work will be done in close collaboration with The Opportunity Agenda's legal, research, and communications staff, providing opportunities for social science research and media experience, as well as legal work.
Applicants should send a letter of interest, resume, and writing sample to jobs@opportunityagenda.org. Include the job title "Robert L. Carter fellowship" in the subject line. No phone calls please.