Safe Schools Coalition – Summer internship/externship opportunity
Safe Schools Coalition, located in Washington State, is a public-private partnership, in support of gay, lesbian, bisexual and transgender, queer and questioning youth, working to help schools become safe places where every family can belong, where every educator can teach, and where every child can learn, regardless of gender, gender identity or sexual orientation.
 The primary project for the law student will be a combination of a Know Your Rights guide and resources for the Safe Schools Coalition Website that help students and parents address issues of discrimination within the K-12 educational setting.
There may also be opportunities for outreach and collaboration with organizations like ACLU, Legal Voice, Team Child, and more.
 To apply, please send a cover letter, resume, and writing sample to jill@justiceandequalityls.com.
 Cover letters should be addressed to:
 Jill Mullins-Cannon
600 Winslow Way E, Suite 232
Bainbridge Island, WA 98110
LAW Advocates – EXECUTIVE DIRECTOR position is now open
Whatcom County's award-winning volunteer lawyer program, LAW Advocates, is seeking an Executive Director. LAW Advocates is a nonprofit entity that provides free legal services to qualified low income residents in Whatcom County via direct referral to volunteer attorneys or a host of specialized legal clinics and programs.  LAW Advocates enjoys strong support and participation from the local bar association and works closely with state access to justice partners.
The Executive Director has overall responsibility for the leadership and management of LAW Advocates, implements policies and objectives established by and at the direction of the Board of Directors, and directs the operation of LAW Advocates in all areas, including program supervision, administration and development; finance; staff management; general administration; grant and fundraising efforts and event coordination; volunteer  management and recruitment; and community and public relations.
 Bachelor's degree required, non-profit management experience, legal experience or JD with current license to practice in Washington strongly preferred. 30-40 hours per week. Salary/benefits $45,000-$55,000 DOE. For complete job description and a description of our programs, visit our website at www.lawadvocates.org. Send resumes to Hiring Committee, P.O. Box  937, Bellingham, WA 98227 or via email to: jill@lawadvocates.org.  No phone calls please.
Climate Solutions – Washington Director
Climate Solutions is looking for a senior level person to provide leadership and cohesion to Climate Solutions' Washington-based work to maximize the organization's impact in statewide policy advocacy and in our programs.
 Climate Solutions is building the biggest campaigns and programs in the organization's history, and seeks a hungry leader to accomplish ambitious objectives. The best candidate is inspirational, a strong manager, knowledgeable about climate and clean energy policy, and can build powerful partnerships with a diverse array of players across Washington.
 Climate Solutions' mission is to accelerate practical and profitable solutions to global warming by galvanizing leadership, growing investment, and bridging divides. Since 1998, Climate Solutions has pioneered the vision and cultivated political leadership in the Northwest for the proposition that clean energy and broadly-shared economic prosperity go hand-in-hand. We are at the forefront of globally significant campaigns, including the West Coast Climate Campaign and Power Past Coal, in partnership with dozens of allies. Through our Business Partnership Program, New Energy Cities, and Sustainable Advanced Fuels programs, Climate Solutions builds a powerful constituency for local, regional, and national action on climate and clean energy. For more information about Climate Solutions, visit www.climatesolutions.org.
This is a full time, exempt position based in Seattle, Washington.
TO APPLY:
Email a résumé, cover letter and at least three professional reference contacts in PDF format to

employment@climatesolutions.org

.
Please put WASHINGTON DIRECTOR APPLICATION as the subject line of the email and address the cover letter to Gregg Small, Executive Director.
Please label the cover letter and resume with your last name.
In the body of the email, please let us know how you found out about the position.
This position is open until filled, but priority review will be given to candidates who have submitted their applications by June 4th.  Applications received after that date may be reviewed in a second round.
Due June 1: U.S. DEPARTMENT OF JUSTICE – CRIMINAL DIVISION, CHILD EXPLOITATION AND OBSCENITY SECTION – Fall 2015 Legal interns
CEOS is currently looking for 5 to 6 law students to volunteer part-time in the Fall of 2015. Those selected will work directly with the Section's trial attorneys and management on a variety of assignments, ranging from researching and drafting legal memoranda, motions, warrants, indictments and other court filings, to assisting in investigations and prosecutions of child exploitation and obscenity offenses.
Please send applications no later than June 1, 2015 for consideration.
Applications are considered on a rolling basis. To apply, please e-mail or fax a cover letter, resume, writing sample, and transcript to:
Email: ceos.interns@usdoj.gov
Fax: (202) 514-1793
Due June 1: AMERICANS UNITED FOR LIFE (AUL) – Summer 2015 Externship
Americans United for Life (AUL), a national public interest law and policy organization defending human life through vigorous legislative, judicial, and educational efforts, seeks highly-qualified and motivated law students to serve as legal externs for the Summer of 2015. The externship is unpaid and may be undertaken for credit (as approved by the extern's law school) or to fulfill other graduation requirements.
Applications will be accepted and considered on a "rolling basis." The deadline for the Summer 2015 program is June 1, 2015.  Students wishing to pursue an externship for law school credit should apply early to ensure that registration and other requirements are met. Send a resume, cover letter, writing sample, and list of three references to Resumes@AUL.org with "Summer 2015 Externship" in subject line. For more information, email Resumes@AUL.org or call (202) 289-1478.
Due June 1: Northwest Justice Project – Development Director
The Northwest Justice Project (NJP) is the largest publicly funded civil legal aid organization in Washington. As a statewide non-profit law firm, NJP provides legal services to low-income persons and communities facing problems affecting basic human needs. Through legal advocacy, NJP addresses the harsh impacts of social and economic inequity, such as loss of housing, health care or family safety, in ways other human services organizations cannot.
Although NJP receives federal and state funding for civil legal aid, the amount is not sufficient to address or keep pace with the growing demand for legal assistance. In order to generate philanthropic revenue to fortify its long-term sustainability, NJP is undertaking a significant commitment to private fundraising. NJP seeks its first full-time Development Director to implement fundraising strategies in the areas of annual giving, major gifts, corporate sponsorships, grants, and special events.
The Development Director will work closely with NJP's Executive Director, board, and staff to create and execute on achievable fund-raising goals. The Development Director is part of the leadership team at NJP and will implement and manage NJP's comprehensive fund development and stewardship program. The ideal candidate is an experienced fundraiser, an excellent communicator, collaborative, highly organized, detail-oriented, and flexible enough to assume a range of roles: no task is too big or too small.
The successful candidate is passionate about fundraising to promote justice for low-income individuals, families, and communities, and has a proven track record as a successful fundraiser who can prioritize and manage multiple work streams simultaneously while meeting critical deadlines. Such a candidate is a self-starter who can work independently, and in collaboration with NJP partners and stakeholders. This individual will demonstrate excellent interpersonal skills, exceptional written and oral communication skills, navigate a complex statewide multi- location entity, engage with staff, external partners, and stakeholders, and work cooperatively with NJP's leadership team
To Apply: Salary based on experience. NJP offers an attractive benefits package. Submit a letter of interest, current resume, writing sample, and sample fundraising plan to Karen Holland, NJP Human Resources Director: karenh@nwjustice.org – Subject Line: Development Director Position.
Due June 19: LEGAL FELLOW – CLEAN ENERGY (2015-2016)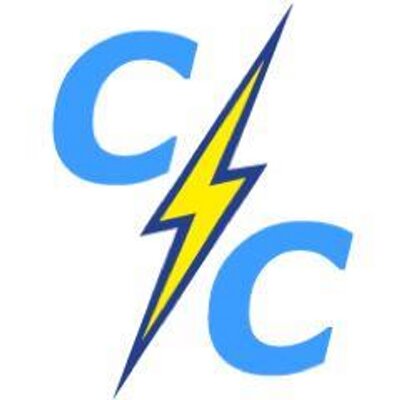 Help accelerate the transition to renewable energy and a modern grid! The Clean Coalition is looking for a full-time, paid legal fellow to make a one-year commitment (Summer 2015-Spring 2016) to assist with the following tasks:
Research, draft, edit, fact check, proofread, and file comments, testimony, motions, and other documents with public utilities commissions and other energy agencies in California and other states.

Develop proposals for local renewable energy programs and policies.
Participate in workshops, hearings, and energy policy events.
About the Clean Coalition: The Clean Coalition (www.Clean-Coalition.org) is a non-profit organization whose mission is to accelerate the transition to renewable energy and a modern grid.
Application Instructions:
Please email your application to Brian Korpics at

brian@clean-coalition.org

.
Use "Legal Fellow 2015-2016" in the subject line of your email.
Attach your resume, a short writing sample (approximately 5 pages), law school transcript, and a list of references.
The deadline to submit is

June 19th

, but applications will be considered on a rolling basis.