Due May 15: DC MAYOR'S OFFICE INTERNSHIP PROGRAM
The Washington, DC's Executive Office of the Mayor is opening their Summer L.E.A.D. DC Internship program by offering current law students and recent graduates the chance to gain valuable work experience in one of our departments. Opportunities are vast and can range from public policy, business development, communications, finance, law, health and human services, intergovernmental affairs, and government operations.
Applications are now being accepted for the summer internship program. We are looking to accept students quickly so I highly encourage interested applicants to apply quickly. To apply, send me your resume and cover letter to Karissa.Barnett@dc.gov.
Due May 17: U.S. Department of Justice – Civil Fraud Division FALL 2015 EXTERNSHIP
The DOJ Civil Fraud Section enforces the civil False Claims Act, investigating and litigating multi-million dollar cases for fraud against the government, mostly in the areas of healthcare and defense. We are looking for highly qualified law student externs who can work 15 hours per week in Fall 2015, performing legal research and writing in support of these important cases. This press release describes our work. For more information, students can see  and check http://www.justice.gov for other recent DOJ press releases. Interns have the chance to work side by side with our attorneys on some of our busiest cases.
Email a cover letter, resume, transcript, and writing sample to Assistant Director Sara McLean, sara.mclean@usdoj.gov. Applications are reviewed on a rolling basis.
Due May 18: Fiscal Senior Legislative Analyst
The Council is seeking to hire one Senior Legislative Analyst with a strong background in navigating complex and controversial policy initiatives.  The Senior Legislative Analyst (SLA) is the third level in a five-level career path of professional staff that supports the Metropolitan King County Council and its committees.
 The Senior Legislative Analyst develops policy and fiscal options for council decision-makers and conducts analysis of legislation and issues that have profound and enduring impacts on how the county does business.  This position is currently assigned to the Budget and Fiscal Management Committee, which is responsible for reviewing and monitoring the county budget and other fiscal matters.
The Legislative Analyst is a salaried, overtime-exempt classification, and member of the Teamsters Local 117.
This position is open to all qualified candidates. The annual salary range for this position is $
95,200.56 – $120,672.24 (DOQ)
and includes an innovative and award winning employer with paid medical, dental and vision insurance as well as a generous vacation and leave program. To see all of King County's benefits, please visit our website at:
http://kingcounty.gov/jobs/benefits.aspx
A King County application is required to be considered for this opportunity. Interested applicants must submit a letter of interest with your application.
A complete job description can be downloaded by going to:
Due May 19: Deputy City Attorney – City of Bellevue
Performs a variety of complex administrative, technical, and professional work advising city officials as to legal rights and obligations and practicing other phases of applicable local, state, and federal law. Jointly oversees the advice and opinions function of the civil division, drafting of city council legislation, and other document review and drafting processes. Participates and leads in regional partnership or Inter-local projects with other local governments.  Assists with management of the Legal Department and serves as city attorney in his/her absence.

To view the full job description and apply online, please click here. You will be redirected to a different web site (governmentjobs.com) where you will be able to view the full job announcement and submit your application.
Due May 20: National Center for Youth Law – Executive Direction Position
The new Executive Director will serve as the organization's principal strategist as well as its leader in other respects including management of the organization. Working in collaboration with the Board of Directors and staff, the Executive Director will work to advance NCYL's mission.
The Executive Director will represent NCYL in a variety of diverse communities and settings, and must be able to navigate relationships confidently, gracefully, and respectfully. The new Executive Director will be charged with establishing and maintaining partnerships with funders and other stakeholders key to NCYL's operational success. The new Executive Director will share the values of deep collaboration, teamwork, and mentorship, as well as embrace the benefits of diverse perspectives.
The new Executive Director is expected to start work between July and October and will work from NCYL's Oakland office.
Due May 22: FEDERAL TRADE COMMISSION – Fall 2015 Clerkship
FTC's Division of Financial practices is seeking two volunteer law clerks for Fall 2015. Candidates should have experience with, or an interest in, consumer financial services issues, such as mortgage and debt relief, mobile cramming, emerging payment systems, payday lending, and debt collection.
The selected law clerks will be integrated into the Division's investigative and litigation teams. Students will have an opportunity to develop their writing, analytical, and investigative skills by drafting declarations and pleadings; interviewing consumers; reviewing discovery requests and responses; leading interview calls; and researching a wide range of novel legal issues.
Interested applicants should submit a resume, writing sample, and an unofficial transcript to Ms. Yaa Apori, yapori@ftc.gov, by May 22, 2015.
Due May 22: Texas RioGrande Legal Aid Law Student Internship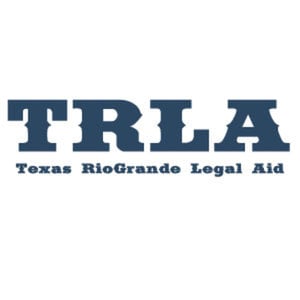 Established in 1970, Texas RioGrande Legal Aid (TRLA) is a nonprofit organization that provides free civil legal services to low-income and disadvantaged clients in a 68-county service area that covers the southwestern third of the state of Texas, including the entire Texas-Mexico border region. TRLA also serves migrant and seasonal farm workers throughout Texas and six southern states (Louisiana, Arkansas, Mississippi, Alabama, Tennessee and Kentucky). The 68 county service area includes the cities of San Antonio, Austin, Victoria, Corpus Christi, Laredo, El Paso and the Rio Grande Valley.
The TRLA-EL Paso branch office just received a grant from State Bar of Texas's Labor and Employment Law Section to support a labor/employment law school intern this summer.
This internship will focus on labor and employment law in the legal aid context. Texas RioGrande Legal Aid's office in El Paso, Texas serves a large low-income, mostly Spanish-speaking population. We provide a variety of legal services to our clients, including housing and family law services, in addition to hosting a Homeless Legal Clinic. An intern would have the opportunity to work on some of these non- labor and employment matters, but the majority of the intern's time would focus on labor and employment cases, outreach, and research.
Our office handles a variety of employment matters. We handle employment discrimination cases; employment disputes involving pay, hours, classification, and other matters; and complex, multi-party farmworker cases involving the Fair Labor Standards Act, the Migrant and Seasonal Agricultural Worker Protection Act, and various state common law claims. The intern that comes to our office this summer can expect to participate in various federal cases on behalf of farmworkers, who face specialized and fascinating employment issues, in addition to employment discrimination cases and other employment matters that may come up. The intern will also participate in outreach to the farmworker community on their employment rights.
This grant requires an intern to commit to working 40 hours per week for 10 weeks. The intern will be paid *$5,000.00* for the summer (this goes a long way in El Paso). The intern will be required to prepare a final report to submit to the State Bar of Texas's Labor and Employment Law Section, which is sponsoring this grant. Spanish proficiency is preferred.
Please submit a cover letter and resume to TRLA's Recruitment Coordinator, Monica Bustamante, at mbustamante@trla.org with a cc to TRLA-El Paso Branch Manager, Alberto Mesta, at amesta@trla.org . Deadline is May 22, 2015 at Midnight MST. Resumes will be reviewed on a rolling basis.
On the Job! Director, ABA Center on Children and the Law, Washington, DC
The American Bar Association Center on Children and the Law is seeking a Director. The Center strives to advance access to justice for children and families, through advocating for law reform and supporting court and legal practice improvement. The Center, established in 1978, is a program of the American Bar Association. As part of the preeminent national association of nearly 400,000 lawyers, judges, legal educators, and law students, the ABA provides the Center a unique platform to accomplish this mission.
The position is responsible for the leadership and management of the Center. This includes leadership in identifying, establishing and implementing Center priorities, fund raising to sustain and grow the Center, supervising staff (14-18), conceptualizing and helping implement new projects, liaising with internal and external collaborators and entities, supporting ABA-wide initiatives and leadership, and speaking and writing on substantive legal matters involving children and the law. The Director is or will become a nationally recognized child law authority, representing both the Association and this specialized field of legal practice, and will possess a vision for, and demonstrated career commitment to, how the legal system interfaces with children and families.
All applications must be submitted online. To apply for this position please click here.
Port of Seattle – Paid Legal Internship Opportunity
The Port of Seattle is looking for interested 2L students who would like an opportunity to work with our Legal Department at the Port. We are seeking a hard-working, dedicated student who is interested in public service and making major contributions to the economic vitality of our region through careful legal analysis.
We are offering one, full-time paid internship this summer with possible extension that gives qualified candidates an opportunity to excel in their field of study and perform real, meaningful work to jump start their careers. In return, the port gains a fresh perspective from the next generation of attorneys and leaders. To review our full job description and apply, please visit our website. If you have any questions, please feel free to contact Derek Bender.