Due April 14: Amnesty International – Regional Activism and Youth Coordinator for Americas (Mexico) 
In a brand new role in one of our newest regional offices, you'll have a huge opportunity to make a difference – both to activism in Amnesty International (AI) and to young people across Americas. Coordinating the development and delivery of activism and youth strategies, plans and projects, you'll inspire, empower and help mobilise a new generation of activists and ensure their active participation in a uniquely challenging human rights landscape. Part of that means running workshops to promote learning and grow campaigning skills. And we'll also look to you to provide support and advice to our national teams and expertly grow their capacity and activist structures. Doing that well means analysing current trends and sharing advanced mobilisation techniques with the global movement. All while working closely with activism and youth coordinators in the region and with the global Activism and Youth team, keeping in mind our overarching strategies and doing everything in your power to deliver high-quality, activism and youth-focused solutions.
Our aim is simple: to bring the world closer to a place where human rights are enjoyed by all. Independent, international and influential, we campaign for justice, freedom and truth wherever they're denied. Already our network of over three million members and supporters is making a difference in 150 countries. And whether we're applying pressure through powerful research or direct lobbying, mass demonstrations, human rights education, or online campaigning, we're all inspired by hope for a better world. One where human rights are respected and protected by everyone, everywhere.
Due April 20: California Department of Justice Office of Human Resources –  Deputy Attorney General III 
The Licensing Section (LS) deputies
represent over three dozen state licensing agencies, both within and outside of the Department of Consumer Affairs, mainly in disciplinary actions filed against licensed professionals  before the Office of Administrative Hearings.
Failure to submit the following with your application package may result in elimination from the hiring process:
State Application (STD 678) – Clearly indicate the basis of your eligibility in the Explanation section located at the bottom of page one.
Applicants should submit a cover letter, resume and writing sample (recent briefs preferred) with their applications.
Due April 21: Office of Labor Standards – Labor Standards Investigator 
As a leader on wage, labor and workforce practices that enhance equity, address wage gaps and create a fair and health economy for workers, businesses and residents, the City of Seattle created an Office of Labor Standards (OLS) in late 2014 as a division of the City of Seattle Office for Civil Rights (SOCR). OLS is mandated to implement and enforce City ordinances related to minimum wage, paid sick and safe time, use of criminal history in employment decisions, wage theft and other labor-related laws that the City may enact in the future.
Serve as an investigator in the newly established Office of Labor Standards. Under limited supervision, the investigator handles a complex investigation caseload, receiving complaints, investigating, and recommending resolutions to complaints of violations of the Paid Sick and Safe Time Ordinance (PSST), Job Assistance Ordinance (JAO), Minimum Wage Ordinance (MWO), Administrative Wage Theft Ordinance (AWT), and dual-filed discrimination cases in employment.
Conduct investigations of non-compliance of Seattle's Labor Standards (some claims involve both labor standard and civil rights discrimination violations) including highly sensitive and/or complex investigations. Determine legitimacy of complaint, gather and preserve evidence, examine witnesses, conduct complex research using various databases and other legal tools, analyze fact patterns and prepare and issue detailed formal determinations. Negotiate and draft legally binding settlement contracts and conduct conciliation in cases where a violation of non-compliance of the labor standards law or discrimination is found. 
How to Apply: Applications completed online are preferred. See the City of Seattle's website athttp://www.seattle.gov/personnel/employment/default.asp. You may also pick up or drop off an application at the City of Seattle Human Resources Department, Seattle Municipal Tower, 700 5th Avenue, Suite 5400, Seattle, 98104. Please provide all requested information on the application. Incomplete applications may have a bearing on their consideration.
Work on a variety of special projects, as assigned, that may include developing and leading presentations on Seattle's Labor Standards, reviewing labor ordinances, policies and procedures, recommending new legislation to policy makers, and analysis and application of federal and/or state case law and regulations.
The work product of the Office of Labor Standards is subject to judicial scrutiny and must meet procedural and technical standards in accordance with applicable federal and state laws and regulations.
Due April 27: Freedom Now is seeking a full-time lawyer!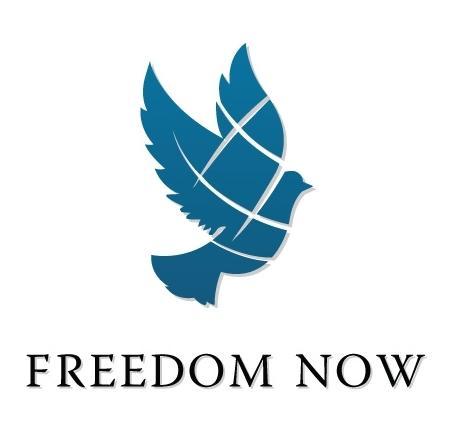 Freedom Now is a non-partisan, non-profit organization that works to free prisoners of conscience and address arbitrary detention worldwide through focused legal, political, and public relations advocacy efforts. Since the organization's founding in 2001, Freedom Now has represented arbitrarily detained individuals throughout the world, helping free those wrongly detained in countries such as Azerbaijan, Burma, Cameroon, China, Egypt, Vietnam, Pakistan, and Zimbabwe. Some of our clients are well known democracy advocates, such as Liu Xiaobo, the Nobel Peace Prize winner imprisoned in China; while others are less well known but equally critical voices for their communities, such as Eskinder Nega, a journalist sentenced to 18 years in Ethiopia.
For more information about our work, please visit our website at www.freedom-now.org
 Freedom Now is seeking a full-time program lawyer for its work on behalf of individual prisoners of conscience and issues relating to arbitrary detention and rule of law. The program lawyer will be responsible for a portfolio of cases and will assist in the development of new cases and programs. Successful candidates will be passionate about advancing human rights and the rule of law through international advocacy efforts aimed at freeing individual prisoners. Program lawyers with Freedom Now thrive in a small, at times fast paced, office where a premium is placed on coordination internally and with outside organizations and partners.
 This position will be staffed in our Washington, DC office, with some travel, as required. The salary and benefits package associated with the position will be commensurate with experience.
Interested candidates should submit a resume (CV), cover letter, and writing sample to khorberg@freedom-now.org by April 27, 2015. Due to the high volume of qualified applicants, we will only be able to follow-up with individuals who have been selected for an interview. Applications will be reviewed on a rolling basis and the position will be filled once a suitable candidate has been selected.
April 30: PUBLIC DEFENDER SERVICE FOR THE DISTRICT OF COLUMBIA – General Civil Position (for 1Ls and 2Ls)
Second two slots are general civil positions, also open to 1Ls and 2Ls, demonstrated public interest commitment with special preference to candidates who have experience in civil legal services substantive area (housing, public benefits, family law etc).
Interested candidates should apply online. 
EarthJustice – Law Externships: Northwest Office, Seattle, Washington (Fall 2015)
Earthjustice is the premier nonprofit environmental law organization in the U.S.  We take on the biggest, most precedent-setting cases across the country. We wield the power of law and the strength of partnership to protect people's health; to preserve magnificent places and wildlife; to advance clean energy; and to combat climate change. We partner with thousands of groups, supporters, and citizens to engage the critical environmental issues of our time, and bring about positive change. We are here because the earth needs a good lawyer.
Applicants should submit a cover letter, resume, recent writing sample (of no more than ten pages), unofficial transcript, and a list of two to three references to: Intern Coordinator, Earthjustice eajuswa@earthjustice.org or Intern Coordinator, Earthjustice, 705 Second Avenue, Suite 203, Seattle, WA 98104-1711. Applications will be considered on a rolling basis. Incomplete applications will not be considered. Please put "2015 Fall Externship" in the email subject line.
CENTER FOR HUMAN RIGHTS AND GLOBAL JUSTICE – Legal Intern
CHRGJ is currently accepting applications for its full-time summer internship program, which will run from June 1 to August 7, 2015. Interns will work under the guidance of one or more of the Center's human rights staff on activities related to the Center's current projects. This summer's primary focus will be economic, social, and cultural rights. In particular, the Center is engaged in research and advocacy concerning inequality, fiscal policy, and human rights, the impact of international financial institutions on human rights, and the human rights implications of gold mining in Haiti, Ghana, and other countries. The work will include legal research, writing, and advocacy support. Interns will be expected to work well independently and as a team, and will be encouraged to engage with CHRGJ staff and visiting scholars as active colleagues.
Throughout the summer, interns will be provided with several educational opportunities and orientation sessions aimed at expanding their knowledge of human rights law, scholarship, and practice, and familiarizing them with human rights research tools available at NYU's Law Library. They also will be exposed to the work of a wide array of human rights experts through the Center's ongoing visiting lecturer series, which aims to highlight the breadth of opportunities in the field of human rights law. This is an excellent opportunity for anyone seeking to enhance their knowledge of human rights law and practice and/or to pursue a career in public interest and social justice.
To apply: Send your current CV, a cover letter, three references, current academic transcript, and a writing sample to Angela.Mew@nyu.edu with the subject: 2015 Summer Legal Internship. Applications will be considered on a rolling basis. PLEASE APPLY ASAP. The internship is open to all law students, including LLMs. As this is an unpaid internship, candidates are encouraged to seek funding from their Public Interest Law Centers and other sources.
Chadbourne & Parke LLP seeks legal intern for 

International Arbitration and Public International Law practice group (6 months post-graduate position)
Chadbourne seeks a legal intern for the international arbitration and public international law group. Responsibilities would be mixed. The intern would to spend significant time on international arbitration and also spend significant time on international human rights litigation in which we represent plaintiffs. Job duties include reviewing and analyzing documentary evidence in Spanish; summarizing and translating key portions of documents into English; conducting legal research on legal questions arising in international arbitration matters, U.S. legal procedure and human rights law; organizing evidence for use at trial, and assisting Chadbourne attorneys in preparation for trial and motion practice. The job could also include research and assistance related to business opportunities and potential cases.
Applications are welcome immediately. The position will remain open until filled.

Applications must include: 1) a letter that addresses your goals and your interest in this position; 2) résumé; 3) law school transcript; 4) a short writing sample of 500 words or less in English and Spanish; and 5) the names of three references.
Please send all applications to Monika Klosiewicz mklosiewicz@chadbourne.com with the following subject line: "International Law Legal Intern Application."  Chadbourne's policy is to provide equal employment opportunities to all employees and applicants for employment consistent with applicable federal, state and local laws. Accordingly, all employees and applicants for employment will be treated without regard to race, color, religion, sex, age, national origin or citizenship status, qualified disability, sexual orientation, marital, veteran or any other legally protected status. This policy pertains to every aspect of an individual's relationship with Chadbourne, including, but not limited to, recruitment, selection, compensation, benefits, training and development, promotion, transfer, discipline or termination.
The Office of Immigration Litigation, located in Washington, DC, has openings for externships during Autumn 2015.
Students will be assigned to one of OIL's litigation teams. Responsibilities may vary depending upon a student's time commitment and ability, but will include drafting motions and appellate briefs, writing case summaries for weekly litigation reports, conducting legal research and preparing memoranda, and performing other litigation support. Students typically draft appellate briefs in asylum and cancellation of removal cases and dispositive motions.
 APPLICANT PREREQUISITES
Students must be rising 2Ls by the start date of their internship, maintain a minimum cumulative grade point average of 3.00, demonstrate interest in immigration or appellate law, and show strong research and writing skills. Students must be able to commit a minimum of 20 hours per week for at least ten continuous weeks. Background checks and United States citizenship are required.
 The Office of Immigration Litigation (OIL) coordinates Federal immigration litigation nationwide, and has both an Appellate and a District Court Section. OIL defends the administrative decisions of the Board of Immigration Appeals, involving removal orders and denials of applications for   relief before the Federal Courts of Appeals. OIL also oversees civil immigration litigation in federal courts nationwide, both affirmative and defensive, and represents the United States at all federal court levels. The Office's attorneys handle removal cases in the Courts of Appeals, and support the Office of the Solicitor General's immigration litigation efforts in the United States Supreme Court. The Office provides advice and counsel to United States Attorneys' offices prosecuting criminal immigration issues that overlap with the Office's civil litigation. OIL also provides support and counsel to all federal agencies involved in the admission, regulation, and removal of aliens under our immigration and nationality statutes, as well as related areas of border enforcement and national security, and participates in public outreach activities, including training, conferences, and publications.
 To apply, please send a cover letter, resume, transcript (unofficial), and a 5-10 page writing sample to Terri León-Benner at: Terri.Leon-Benner@usdoj.gov.