Calling UW Law Students: Disability Rights Advocates seeking Summer 2015 Law Clerks
Each summer, DRA hires up to six summer law clerks who work with our experienced and talented attorneys in all aspects of high impact litigation, including case development, legal and factual research, legal writing, discovery, and court appearances.  DRA is known for offering law clerks frequent interactions with attorneys and staff and numerous opportunities for both formal and informal career-building feedback. DRA's focus on thorough training and supportive mentorship provides a great opportunity to learn about litigation in a supportive public interest environment.
Applicants for summer law clerk opportunities should provide:
1. Cover letter
2. Resume
3. Transcript
4. References
5. Writing sample
Please send the completed package by email only to:  Rebecca Williford atrwilliford@dralegal.org
Hiring decisions are made on a rolling basis.
DRA is an equal opportunity employer.  Individuals with disabilities are strongly encouraged to apply.
SECURITIES AND EXCHANGE COMMISSION (SEC) – OFFICE OF GENERAL COUNSEL
The mission of the U.S. Securities and Exchange Commission (SEC) is to protect investors, maintain fair, orderly, and efficient markets, and facilitate capital formation.
The employee serves as an attorney-adviser working in the SEC's Denver Regional Office as a member of the Investment Adviser/Investment Company Examination Program.  As part of a team, the employee conducts examinations of registered investment advisers, investment companies, and transfer agents to assess compliance with applicable securities laws and regulations.
Please mail your resume and cover letter to the following address:
Attn: Amy Mitchell
Byron G. Rogers Federal Building
1961 Stout Street
Suite 1700
Denver, CO  80294-1961
New Judicial Externship Opportunities!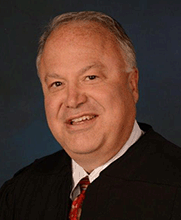 Judge George Fearing of the Washington Court of Appeals, Division III is accepting applications for judicial externs for all quarters, starting Summer 2015. To apply, submit a cover letter, resume, writing sample of no more than 10 pages, and unofficial law school transcript via email to: Emily.Nelson@courts.wa.gov. Applications for all quarters accepted on a rolling basis.
 The Honorable George Fearing
Washington Court of Appeals, Division III
500 N. Cedar Street
Spokane, WA 99201
Judge John C. Coughenour of the U.S. District Court for the Western District of Washington is accepting applications for judicial externs for Fall Quarter 2015. Interested applicants should submit a cover letter, resume, writing sample, and one optional letter of reference (preferably all in one file) to andrea_woods@wawd.uscourts.gov no later than Friday, May 15th.
The Honorable John C. Coughenour
U.S. District Court for the Western District of Washington
700 Stewart St., Suite 16229
Seattle, WA 98101
Opportunities with other judges and in other courts are also available. If you are interested in a judicial externship, please email extern@uw.edu with a copy of your resume and transcript.
CHILDREN'S LAW CENTER – WASHINGTON, DC: Policy Attorney
The Policy Attorney will work on CLC's policy initiatives, which will focus in the next few years on child welfare, children's mental health and special education.   CLC's policy work is outcome-oriented and involves legislative, budget, and administrative advocacy.    The Policy Attorney will work closely with the policy attorneys on the team and work with staff in our core, direct services programs in order to implement strategies for improving the laws, policies and programs which affect our client community.  The Policy Attorney's duties will include drafting letters, memoranda, proposed legislation and other policy and legal documents; attending meetings and participating in collaborative projects with agencies, child advocacy and legal service groups;  lobbying the City Council, Mayor's Office and agencies on policy initiatives; and identifying, researching and recommending strategy choices and positions for CLC.    
Position is open until filled.
No telephone calls please. Send resume, cover letter, three references, and a writing sample via email or fax to:
Policy Attorney Search Committee
Children's Law Center
616 H Street, NW, Suite 300
Washington, DC 20001
202.467.4949 (fax)
SCHONBRUN, DESIMONE, SEPLOW, HARRIS & HOFFMAN, LLP – Litigation Associate, Civil Rights Law Firm
Employment/Civil Rights plaintiffs firm seeking litigation associate with at least 1-2 years experience.  Must have: Excellent research, writing skills,  strong client relationship ability, commitment to justice and some experience preparing for trials. 
Please submit resume and cover letter for consideration.
Contact Information:
Schonbrun DeSimone Seplow Harris & Hoffman LLP
Fax: 310-399-7040
associateposition@sdshhlaw.com
723 Ocean Front Walk
Venice, CA 90291
American Red Cross Nat'l Headquarters – International Humanitarian Law Intern
The International Humanitarian Law Intern will focus on educating peers of the Geneva Conventions and humanitarian principals during times of conflict. The goal of this internship is to teach other students and community members of the hardships that war brings to everyday life. This internship will provide the intern with the tools necessary to teach others of the enforced American Red Cross humanitarian laws. This internship is unpaid.
Please visit this link to apply. 
THE CLIMATE REALITY PROJECT – Policy Internship
The Climate Reality Project, a nonprofit organization founded by former Vice President Al Gore, is dedicated to leading a global cultural movement demanding immediate action on the climate crisis by using cutting-edge communications and grassroots strategies to educate the public about the urgency and solvability of the climate crisis.
The Climate Reality Project offers an unpaid internship program to qualified candidates in several areas of interest including communications, grassroots organizing and development. Every Climate Reality intern is assigned an intern mentor who is responsible for ensuring that the intern experience is educational and rewarding. The overall objective is for the intern to gain as much knowledge and experience as possible while working with the organization.
The Science and Solutions team is looking for a policy intern who will be part of a campaign to encourage a strong international agreement on climate change and push key countries on their international targets.
Send a resume, cover letter, short writing sample, and dates of availability to internships@climatereality.com. Please use the subject line in the email to identify that you are interested in the Solutions internship. Applications will be accepted until a candidate is identified.
Public Citizen – GLOBAL ACCESS TO MEDICINE – LEGAL PATENT INTERNSHIP – SPRING AND SUMMER 2015
Public Citizen is a non-partisan public interest group with more than 300,000 members and activists. Key areas of organizational focus include pharmaceutical drug safety and consumer health, among others. Public Citizen's Global Access to Medicines Program works with partners worldwide to help improve access to medicines through use of cost-lowering measures including generic competition. Please see www.citizen.org/access. 
The intern will be supervised by our Legal Counsel on assigned matters and will have numerous opportunities to learn about the practice of patent law in the public interest.
Submit a resume and cover letter to medsaccess@citizen.org
Due April 10: Americans for Democracy and Human Rights in Bahrain – Summer 2015 Advocacy Internship
Americans for Democracy and Human Rights in Bahrain (ADHRB) is seeking creative, organized, passionate, and hard-working applicants for the Advocacy Internship position for the summer semester May – August, 2015).
Intern duties will range from doing legislative research to managing social media accounts to community organizing. This is a great opportunity for students hoping to fine-tune their legal research skills and get tangible experience in grassroots work!
Please visit this link to apply. 
Due April 15: Bertha Legal Fellow – EarthRights International (Washington, D.C.)
EarthRights International, a nongovernmental, nonprofit organization that combines the power of law and the power of people in defense of human rights and the environment, is seeking a recent U.S. law graduate for a fellowship in our Washington, D.C., office.
EarthRights International (ERI) is now seeking applications for the position of 2015-2017 Bertha Legal Fellow. Under the guidance and direction of the U.S. Legal Director, the Fellow will work with other ERI attorneys to develop and implement legal strategies to protect human rights and the environment. The Fellow will be based out of ERI's U.S. office in Washington, D.C., but may work in coordination with legal staff in other country offices in Peru and Southeast Asia. Applications due April 15, 2015.
Due April 17: Center for Death Penalty Litigation seeks Staff Attorney
The Center for Death Penalty Litigation (CDPL) in Durham, North Carolina is accepting applications for an entry-level staff attorney position.  
CDPL is a non-profit law firm and advocacy organization that provides direct representation in capital cases and serves as a resource for capital defense attorneys throughout North Carolina. 
CDPL is staffed by eight attorneys, two investigators, two public information officers and support personnel. The attorneys at CDPL provide direct representation to indigent defendants facing capital trial, on direct appeal and in post-conviction litigation. 
Applicants should send a cover letter by April 17, 2015, detailing interest, as well as a resume, two professional references and a writing sample of approximately 10 pages to Ms. Barrie Wallace at barrie@cdpl.org or to her attention at the Center for Death Penalty Litigation, 123 West Main Street, Suite 700, Durham, N.C. 27701.  For additional information, please contact Barrie Wallace at barrie@cdpl.org. 
Due April 30: CONSUMERS FOR A RESPONSIVE LEGAL SYSTEM – Fall Internship/Externship
Responsive Law is a national, nonprofit advocacy organization that works to improve accessibility, accountability, and affordability in the civil justice system. We advocate for more competition in the provision of legal services, better self-help options for the legal system's customers, and improved legal literacy for those customers. 
Interns will work on policy research in support of our advocacy efforts before state legislatures, bar associations, and supreme courts.
Applicants should send a resume and letter of interest to interns@responsivelaw.org. Please note that applications submitted solely through this website will not be considered; applicants MUST submit materials directly to interns@responsivelaw.org. For more information about the organization and its advocacy, visit responsivelaw.org.