Northern California Innocence Project seeks Staff Attorney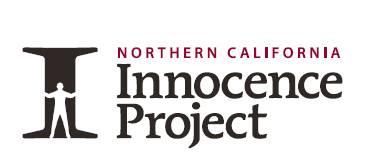 The Northern California Innocence Project (NCIP), a clinical program of Santa Clara University School of Law, seeks an attorney to focus on investigation and litigation of post-conviction claims of innocence.
NCIP's mission is to promote a fair, effective and compassionate criminal justice system and protect the rights of the innocent. Reporting to the Assistant Legal Director, the Staff Attorney is a full-time one year fixed term position, with the possibility of extension depending on funding. Responsibilities include investigating inmates' claims of innocence, litigating those claims, representing inmates in court, and assisting in all aspects of NCIP's law practice.
To apply, click this link.
Post-Grad Fellowship Opportunity for 3Ls with Neighborhood Defender Service of Harlem
THE NEIGHBORHOOD DEFENDER SERVICE OF HARLEM (NDS) is a community-based, holistic public defender office located in Harlem. NDS represents residents of Northern Manhattan who are charged with crimes who cannot afford to hire a lawyer. Clients are represented by teams composed of lawyers, investigators, social workers, and team administrators. NDS also provides pre-arrest representation to clients under threat of arrest. NDS adheres to a client-centered approach to representation that emphasizes a heightened responsiveness to clients' needs prior to arrest, while a case is pending, and after the case concludes.
 NDS seeks to hire one or more recent law school graduates for the NDS Fellows Program. The positions will be available beginning Fall 2015 and will continue through Fall 2017. Applicants who have not yet graduated from law school will be considered and should apply if interested.
 NDS Fellows will assume the responsibilities of a Staff Attorney, representing clients on misdemeanor cases. This includes appearing in court at clients' arraignments, regular court appearances, plea negotiations, hearings, and trials. NDS Fellows interview clients and their families in the office or the local jails, conduct legal research, and write pre-pleadings, motions and pre-sentencing memoranda on behalf of clients. NDS Fellows will also spearhead and coordinate work performed by team members (investigators, social workers, team administrators).
Interested applications should email a cover letter, resume, and writing sample to Mary Clare Patterson at mcpatterson@ndsny.org with the subject line, "NDS Fellows Fall 2015." Please send your application as one document, preferably PDF. For more information about NDS, please visit our website at www.ndsny.org.
Legal Aid Society of Orange County Seeks Attorney
Legal Aid Society of Orange County (LASOC) is a 501(c)(3) non-profit organization that was founded in 1958 for the purpose of providing civil legal services to low income individuals and seniors.  It has two offices in Orange County and two offices in Southeast Los Angeles County, where it is known as Community Legal Services (CLS).  LASOC/CLS seeks an energetic, motivated and well-organized STAFF ATTORNEY to support its Norwalk & Compton Offices.  Under the supervision of the Directing Attorney, the Staff Attorney will support LASOC/CLS and assist clients with a variety of civil law matters such as housing, family law, dissolution of marriage, paternity, IEPs, administrative law hearings, request for orders, domestic violence restraining orders with emphasis on client representation. 
This position is available in the Compton office and requires that the attorney occasionally travel to the Norwalk office.  Candidate must have the ability to work in a fast-paced environment.  Key coordination and communication is necessary with the Director of Litigation, the Directing Attorneys, support staff, and various Program Managers/Directing Attorneys and outside agencies.   The attorney will occasionally serve on the Hotline to provide advice and supervision for Hotline intake. 
This position requires a dedicated, professional, highly organized, and detail-oriented attorney who has a strong academic background and some evidence of commitment to dealing with the problems of the poor.  Salary commensurate with experience. 
TO APPLY, SEND RESUME AND COVER LETTER TO IRIS MA AT IRISMA@LEGAL-AID.COM.  Position is open until filled.  EOE.
Due March 6: Summer 2015 Law Student Externship Program (Unpaid)
Interested in spending an exciting summer in one of our Regional Offices (Atlanta, Boston, Chicago, Dallas, Denver, or San Francisco), while obtaining meaningful work experience?  The Federal Labor Relations Authority (FLRA) is seeking energetic, highly motivated students enrolled in an accredited law school to fill our summer law externship positions in one of our regional offices. This is an opportunity for you to gain professional legal experience and exposure to public service while enhancing your educational goals and shaping your career choices.
Summer 2015 externship positions are available with the FLRA with an anticipated start shortly after Memorial Day 2015, and not-to-exceed August 28, 2015. The selectees are expected to work a full-time schedule of 40 hours per week.You will be involved in a variety of assignments with attorneys in the respective regional office.  You will perform entry-level legal assignments in support of the mission of the agency.  You will conduct legal research and analysis on questions relating to federal labor relations law and other federal laws; write memoranda, response letters or other legal documents; summarize cases and relevant information; assist staff attorneys with the preparation of briefings and hearings; and perform other duties as assigned.
The mission of the FLRA is to promote stable, constructive labor-management relations in the federal government by resolving and assisting in the prevention of labor-management disputes in a manner that gives full effect to the rights of employees, unions, and agencies.  Externships will be available in the Office of the General Counsel Regional Offices.  For more information on each of these offices, please visit the FLRA's website at www.flra.gov.
Due March 13: Center for Justice and International Law is seeking a Spanish/English Bilingual Attorney
The Center for Justice and International Law (CEJIL) seeks a bilingual (Spanish/English) Attorney to litigate human rights cases before the Inter-American System for the Protection of Human Rights.  This position will be based in Washington, D.C. Established in 1991 by a group of prominent Latin American human rights defenders, CEJIL is a non-governmental organization whose mission is the promotion and protection of human rights in the Americas through the use of the Inter-American Human Rights System and other international mechanisms of protection. 
No phone calls please – Interested candidates should send by e-mail a cover letter in English, resume and two (2) writing samples (one in English and one in Spanish) no later than March 13th, 2015 to: washington@cejil.org Subject: Position-2015-DC Attorney
Due March 16: Columbia Legal Services is seeking a Staff Attorney for their Basic Human Needs Project
Columbia Legal Services seeks a full-time Staff Attorney to work in our Basic Human Needs Project, which protects and defends the rights and benefits of all Washington residents living in poverty. Our Staff Attorney will provide systemic, multi-forum legal advocacy for low-income clients dealing with housing, health care, and financial support, and serve as the primary staff member supporting elderly clients in areas of: long-term care, federal and state public benefits, guardianship and substitute decision-making tools, bankruptcy and consumer fraud, elder abuse and exploitation, and general elder law matters.
Submit application materials by March 16, 2015 in Microsoft Word format with 14 point font. No phone calls. Please note that due to the volume of applications received, CLS is unable to respond to every application. CLS will contact you if we decide to pursue your application. If e-mailed, please make Staff Attorney – Basic Human Needs Project your subject line. Please send your letter of interest, resume, a short writing sample (3-5 pages) and references to: